Order on Line
Screw Pitch Gauges
Screw Pitch Gauge
A screw pitch gauge is the perfect tool to identify exact TPI or pitch.
The bolt diameter should be measured and matched to the closest size over, relating to the TPI ( threads per inch) or pitch of the thread.
In general, major diameter of bolt or male thread will always be slightly less than the exact diameter listed in the thread identification and drill chart .
how to identify threads
Metric 60 °
Metric threads have a 60 ° pitch angle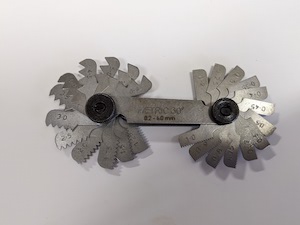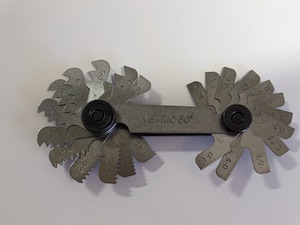 Combined Gauges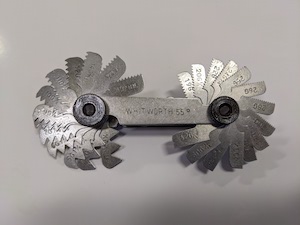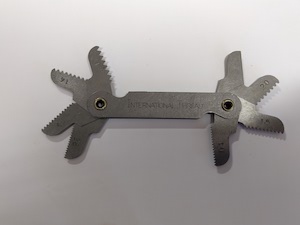 British Thread Form
BSP, BSPT, BSW, BSF & BSB threads have 55° pitch angle.
BA threads have 47.5° pitch angle
American Unified (Inch) Screw Pitch Gauges
Unified threads have a 60 ° pitch angle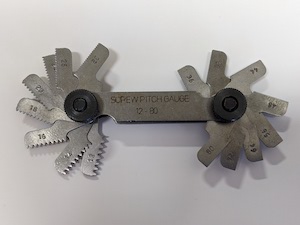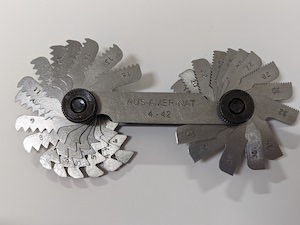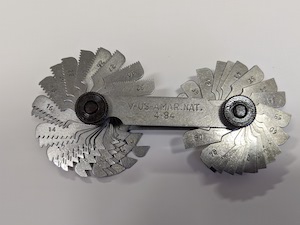 Trademarks are the properties of their respective owner(s).