Alignment Manager™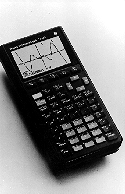 The Alignment Manager™ 3.0
The Alignment Manager™ is the best hand-held alignment calculator you can buy today. It combines a compact size and the ease-of-use you need with high-quality alignment software you demand in a package that can't be beat.

It fits easily into your briefcase, toolbox or even your shirt pocket, so you can take it with you on any alignment job. Best of all, it works flawlessly with either of our alignment kits, so you'll finish the job in record time.

Input the physical dimensions of your equipment first - the distance to the front and back feet (on both the driver and the driven unit) and the diameter the parallel indicator sweeps as you rotate your equipment.

Next, rotate your equipment towards you stopping at 90°, 180° and 270° to input your two dial indicator readings (horizontal and parallel) at each of these stops.

Once these readings and dimensions are input, you can choose to view shims needed for the driver or the driven unit in both the horizontal and vertical planes, and to see a plot of how your misaligned equipment looks compared to the centerline of your reference equipment. It's easy! Check out all of the program's features below.
Alignment Manager™ 3.0 Key Features:
Allows you to perform a new alignment or view the previous alignment's results.

Enter data for moving driver or driven unit.

Optionally enter sag measurements for automatic answer adjustments.

Plot centerline of misaligned shaft (left or right of coupling) in both the horizontal and vertical planes.

Automatically calculates parallel and angular offsets in both the horizontal and vertical planes.

Easy to handle - fits in the palm of your hand.

Runs on 4 AAA rechargeable batteries (included).

Streamlined functionality for better ease-of-use.

A backup of the program is provided on PC diskette. Restoring the program requires the purchase of the TI-Graph Link by Texas Instruments. You can find this product wherever TI calculators are sold.

Purchase and use of the Alignment Manager is optional. Kits purchased without the Alignment Manager come with our FastMath Worksheets. All mathematical equations are supplied, and all that is necessary is a pen or pencil and a standard numeric calculator for copying your readings down and then multiplying the equations out.
| | |
| --- | --- |
| Description | Product Code |
| #AMTI-85 Alignment Manager | #PET.AM |