Titan Flange Key
Use the TITAN FLANGE KEY to separate flanges instead of risking an injury because of the improper use of hand tools. The TITAN Flange Key has a blade made of heat-treated 5160 steel with the point sharpened to 3/32 of an inch. This, coupled with a hard plastic handle, allows the point of the blade to be easily driven between two flanges. The handle lever will not exceed 90° when opened, and a magnet holds it in place when closed to prevent the tool from opening while in a pocket or tool box.
| CATALOG No. | LENGTH | WEIGHT |
| --- | --- | --- |
| TIT.FK100 | 11" | 1-1/4 lbs. |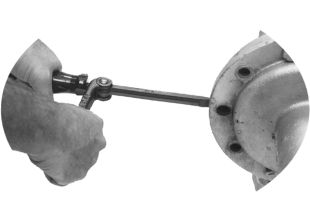 TO BE USED AS A HAND TOOL ONLY. DO NOT USE A "CHEATER", OR EXTEND HANDLE IN ANY WAY. FOLLOW OSHA, NATIONAL SAFETY COUNCIL, HAND TOOLS INSTITUTE, ETC., STANDARDS, SAFE PRACTICES & PROCEDURES.